Our therapeutic model, Eye to I©, is grounded in a deep understanding of play, communication, and interaction. We believe that the foundation of all learning is interaction and joy. In order to facilitate a child's growth - learning should be fun! We also know that the opportunity for deeper learning occurs with plenty of adult attention and regular, frequent therapy sessions. So, you will see a 1:1 ratio and, quite frequently, a 2:1 therapist-child ratio in individual sessions. The sessions have children and therapist engaged together in various mutually enjoyable activities including age and skill appropriate games, physical play, reading, singing or craft work. This engagement forms a foundation upon which the child's learning (social, language, communication and play skills) is built.
This synthesis of learning is further developed when goals of various therapies such as Language, Occupational Therapy and Special Education are coordinated and cross referenced in other sessions. This format of therapy delivery is essential for learning to generalize across contexts and people. Hence, the integrated therapies and team approach form the backbone of the Eye to I © Model.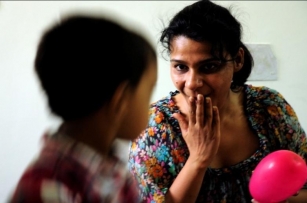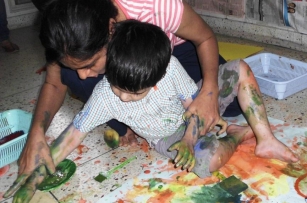 We address communication needs through 2 types of therapy:
Socially expressive nonverbal and verbal language - Play Language Therapy
Oro-motor skills, Articulation & Syntax - Speech Therapy.
There is substantial overlap between these communication areas but we believe this separation facilitates more learning for the child with social communication issues.
Being a parent is a lot of work. It is intense, time consuming, and massively rewarding. We believe that for every parent to do his or her best they need a network of peers who understand their unique circumstances. They need time, space and guidance to discuss the needs of their children. Potentials provides this guidance formally & informally. Parents also need the opportunity to relax and focus on themselves for a moment or two - even if it's just for a brief coffee with another mom or two. So at Potentials we facilitate parent social groups and regular 'mummy's day-out' events.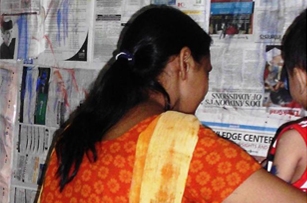 Goal Plan
Parents are involved in creating the therapy goals for their child. We take parental input and weave it into plans for intervention used by our therapeutic team.
Modeling
Parents are often included within the session where therapists model interaction skills such as extending language, varying play, and prompting.
Informal Discussion
Outside the therapy session, we continue to guide parents to help them make sense of everyday challenges and coping methods.Whether it is a quick chat in the waiting room, or a brief question via text, we are there to answer parent queries.
Formal Discussion
We realize a quick chat or email may not always be enough. Everyday living in itself throws many challenges, coupled by confusions/doubts thrown in due to the child's different learning patterns. We periodically meet parents on a 1:1basis, as needed (from once a month to once a quarter) to discuss issues, provide specific guidance as well as home-based strategies that suport the work in therapy.
Focused Parent Training
We also offer more formal parental guidance in the form of Focused Parent Training conducted in small groups on topics relevant to the group. Learn More.
We welcome siblings at Potentials!
Brothers & sisters are crucial participants in learning peer bonding and we are happy to include them in the therapeutic setting when appropriate. We involve siblings within the sessions where the focus is to increase the understanding between the two children and kickstart a more formal, and interactive relationship.